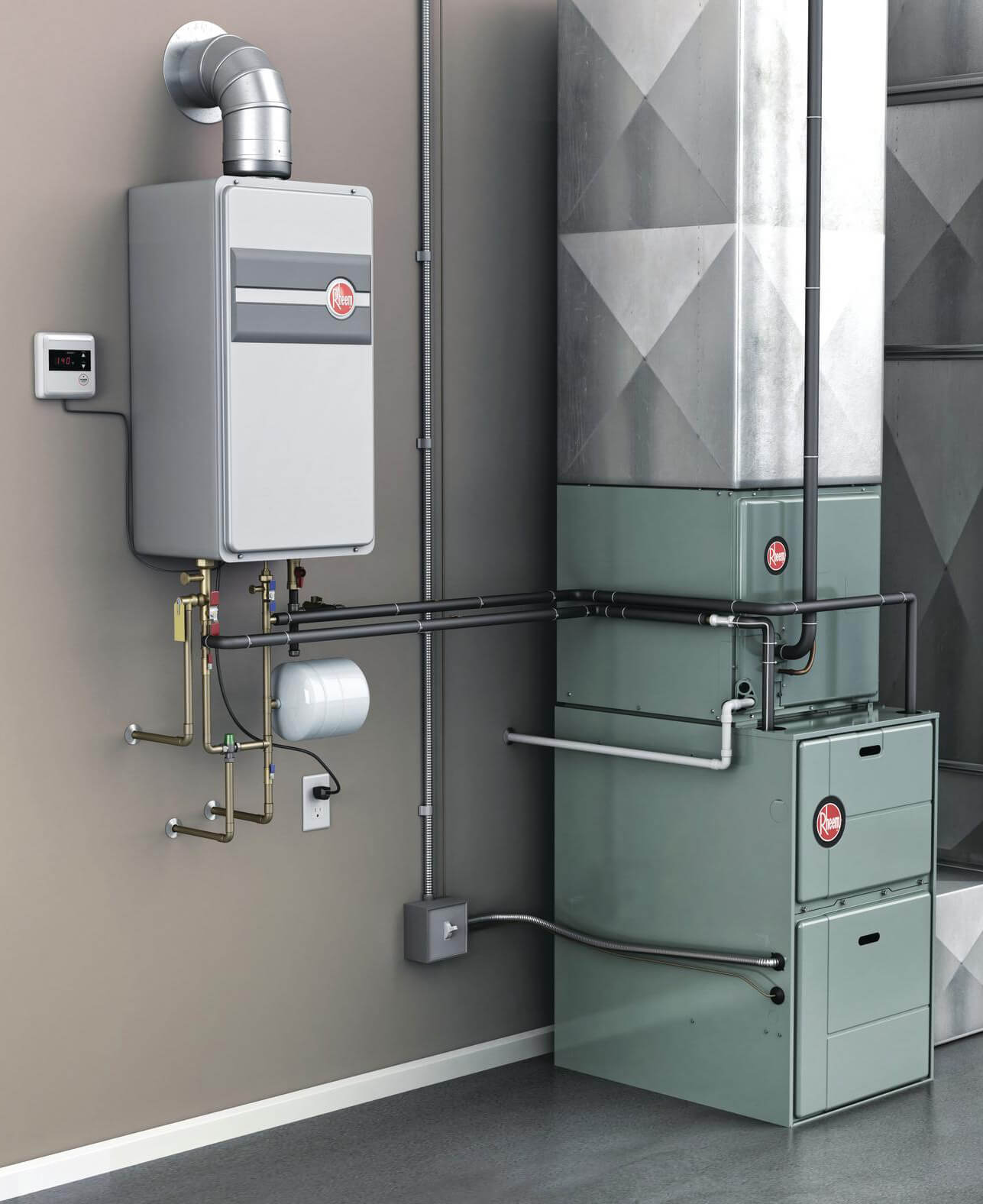 Hydronic Heat
All hydronic heating systems have one thing in common: hot water. Hydronic heating systems provide warmth by pumping hot water to radiators, to under-floor tubing, or to heat exchangers. KCS can go over the different types of hydronic heating available and explain why a certain system might work best for you. We also offer repair & maintenance services.
Boilers
Boilers heat water that is used in different "hydronic" heating systems. So-called "combi-boilers" are designed to supply hot water for washing as well as for whole-house heating. With boiler-based heating, you don't get any ductwork unless your hot water supplies a "hydro-air" forced-air heating system. No matter which kind of furnace or boiler you have in your home, KCS will be able to provide the appropriate repairs or replacement options.
TESTIMONIALS
Our goal is to provide excellence in service in both the quality of our work and the experience with our team. We strive daily to ensure our clients are the happiest in Northern Virginia.
Words alone cannot describe the most excellent HVAC experience ever. Last year Eddie came out to my house (45 min drive) at 5 in the evening (on Friday!) to get our AC working again. He even had to run get a part!! I was expecting a bill for $500 but it was half that! This year, the same problem occurred (user error again) while he was out of town. He walked me through the steps to problem solve (WHILE HE WAS DRIVING) and told me how to fix the problem. I was SUCCESSFUL!!! He tried every way he could to save me money! He even called a buddy to come out to my house to help me save money but luckily his instruction saved that bit as well!! I would highly recommend!!! A perfect business to trust!!
KCS has save my wife and I from melting away in the summer heat. Our air conditioner stopped working at 10 pm and we immediately called our home warranty company to report the problem. Our warranty company could not find anyone that could even come out for two day to diagnose the problem. They explained that if i could find a company will lol to come out sooner they would provide reimbursement after searching for hours there was only one company that was willing to work with me and fit me in there day even though they were booked this company was KCS. They were able to quickly fix the problem and we did not have to suffer through the heat anymore. We will always be using them in the future.
Our heating completely went out this morning (on a 10 degree day). We called at 3:30am, and the technician came out just a few hours later. He diagnosed the problem and spent much of the day custom building a solution for us to make sure we didn't freeze. Our system is fairly old and probably needs to be completely replaced, but we felt that the tech genuinely cared about our situation and well-being. I'd recommend them, and when we have the capital to invest in a system upgrade, we'll likely look back to KCS. Now…off to unfreeze my toes.