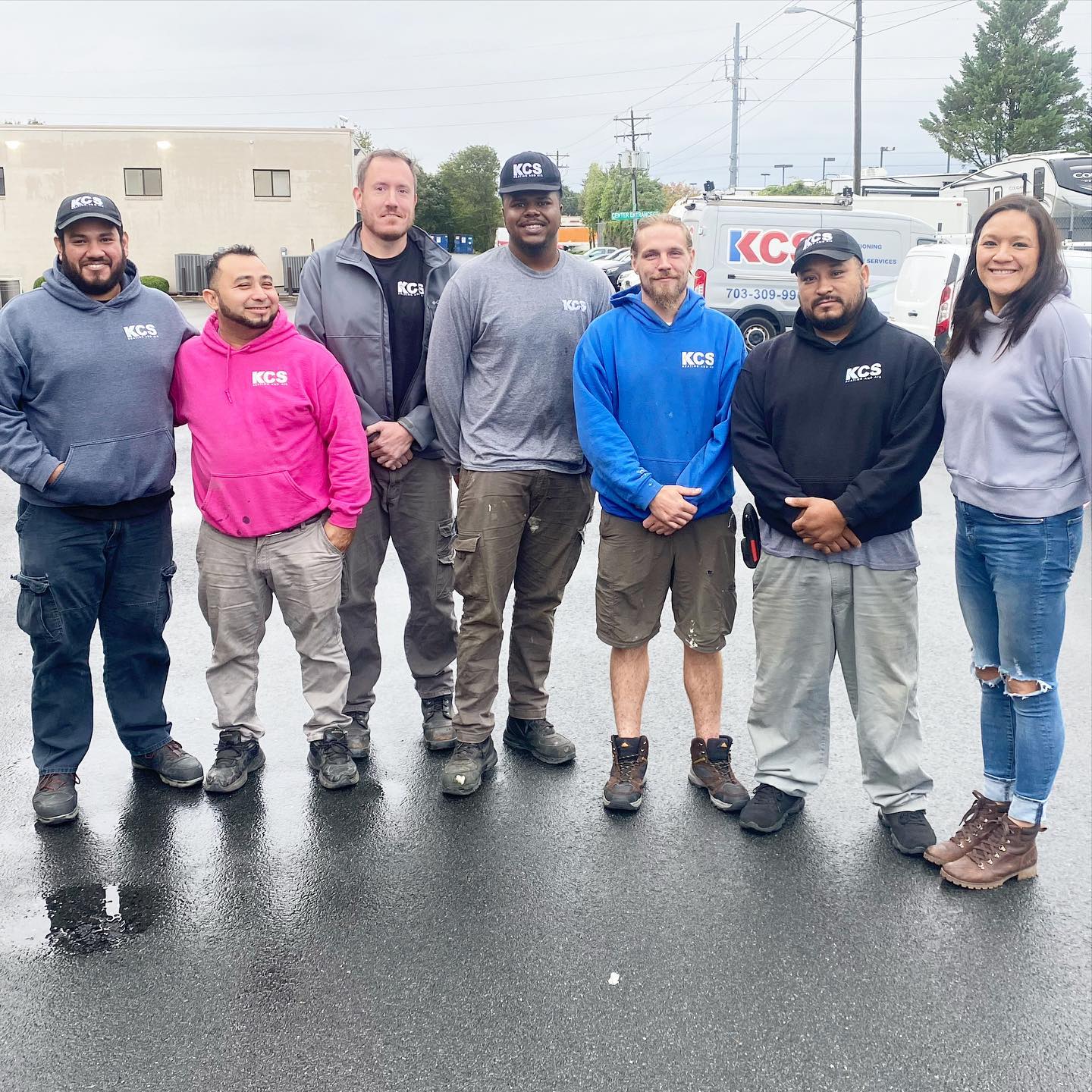 Dedicated Professionals Since 2002!
We are an 8(a) woman-owned Heating, Air-Conditioning business with over 20 years of experience in the DC, MD, and VA area. We are Licensed, Insured and Bonded with a Certified Class A Masters Contractors License. Our company was raised by our commitment and dedication to our customers. Our founders realized this area had an untapped niche. What was missing in our field was a company that could combine the highest level of customer service and understanding, with the eco-friendly, budget-minded, usability that brings our industry into the 21st century.
Thank you for taking an interest in KCS, we know that your issue will probably not be solved by this page alone. We urge you to contact us to discuss the myriad of options and solutions we provide. Please feel free to reach out if you have any further questions. Remember, "If you're in a pinch, call Kinch!"
Had another heating problem on a cold, windy day. KCS was prompt, professional, and helpful in solving the problem! Thanks again for friendly and excellent service!
Highly recommend KCS everyone from office staff to the technicians are great, friendly and very knowledgeable and explain everything. Super in the case of an emergency as well. 😊 ⭐️⭐️⭐️⭐️⭐️ Service.
Todd just finished our routine service of our HVAC system. He was polite and professional and did what was needed. AND he did not try to sell us some unnecessary "upgrade" like our maintenance contractor at our previous house in Clifton (United Airtemp). Our system is relatively new and was installed by KCS about a year ago. I highly recommend this firm!!
Will never use anyone else, I called to schedule a routine maintenance and they had a technician here within hours! He was very knowledgeable, identified and resolved an issue in no time! The price and overall experience with KCS was top notch!