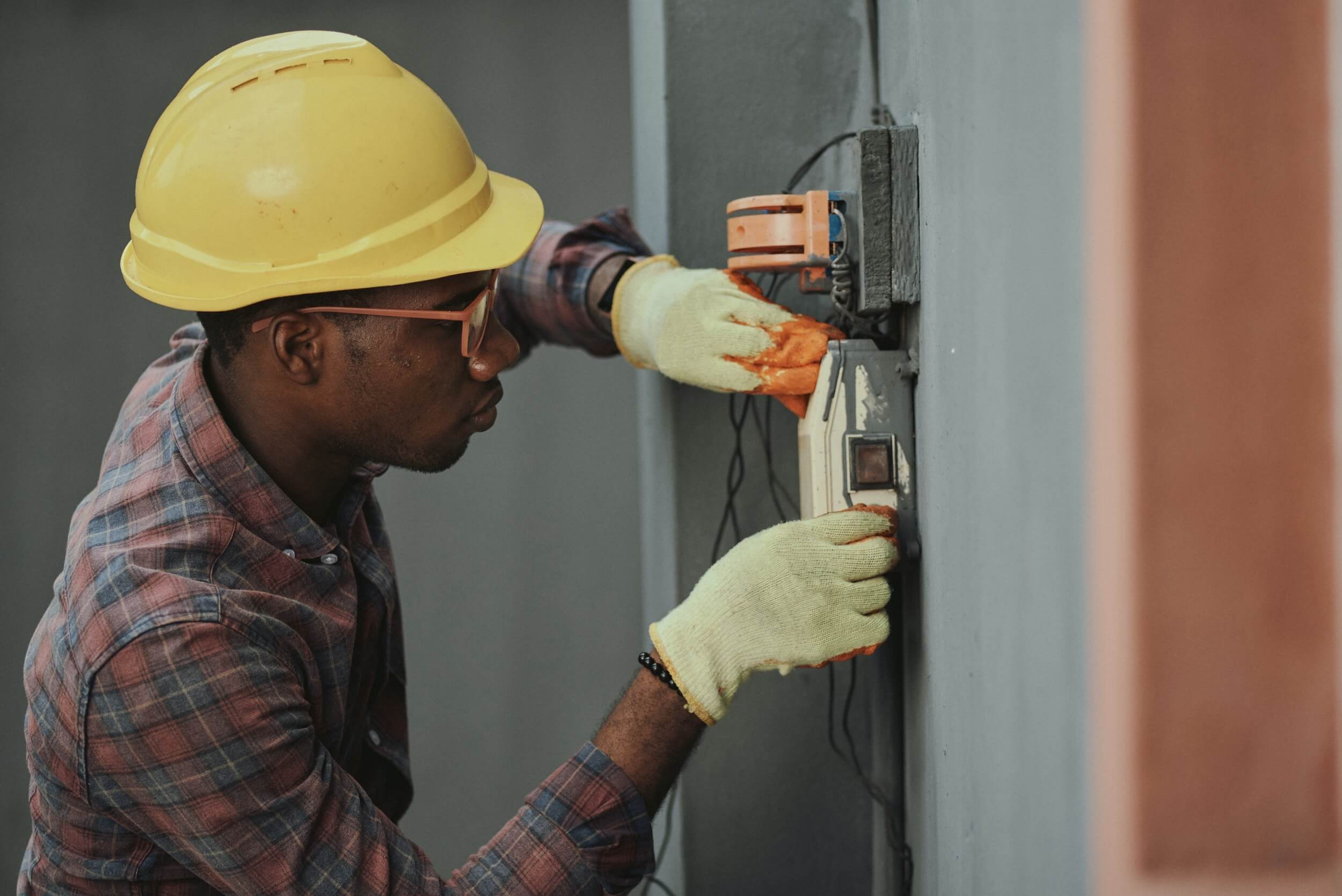 HVAC Maintenance, Service and Repair
Creating comfortable indoor temperatures is a delicate balancing act between equipment, air flow, and mechanics. A qualified licensed HVAC contractor is crucial to quality installations and repairs. As a do-it-yourself (DIY) enthusiast, you may be able to paint a room, install a ceiling fan, change the oil in your car or even take on some other projects that you feel you'd be proficient in. However, heating, ventilation, and air conditioning (HVAC) installation and repairs should be left to the professionally licensed HVAC dealer. This isn't only to ensure the job is done properly and professionally, it ensures your safety. 
Residential HVAC systems are complex systems with many components. Dealers often have years of training before they become experts in residential indoor comfort systems. In some locations, HVAC contractors must register for a professional HVAC license and/or pass tests for applicable certifications. As new products and engineered technologies are introduced into the HVAC world, licensed or professional HVAC technicians often receive additional training, making them more suitable for the task at hand. This training may expand their skill set and how to align product advancements to a home's current HVAC set up. Your home's HVAC configurations may be unique and require specific knowledge in order to properly repair or install the advanced equipment, parts or technology that is available on the market. Without technicians receiving additional training, you'd find yourself in quite a predicament.
Want to Work With the KCS Team? Let's Chat!
"The tech was knowledgeable, friendly, and patient when explaining his work to me. I greatly appreciate his kindness and professionalism. The company as a whole is amazing because of their quick response to my technician request. They were able to send someone out less than 24 hours after I contacted them. I highly recommend them."
"KCS is awesome!!! On time...in fact, early. They finished previous job and called to see if they could come two hours ahead of time!

Andrew was knowledgeable, clean and done in less than an hour. No upselling, just the facts.

Will be doing business with them again (getting a quote on adding a feature to my system that I wanted)"
"Andrew was really wonderful! He was very knowledgeable, professional, and super nice and friendly. He was very thorough, listened to my concerns, and ensured everything was working well. He offered to change the filter for my system and was great about cleaning up. The techs that have been here in the past were great, too! I feel I can really trust KCS!"
We Install, Repair and Maintain the Following systems
The technology behind geothermal heating is very simple, but the installation process can be time intensive and complicated. 
The technology behind geothermal heating is very simple, but the installation process can be time intensive and complicated. That's why it's so important that you call a qualified expert to help you layout, prepare and start the geothermal system installation process as soon as you're ready to move forward.
The last thing anyone wants is for their geothermal heating and cooling system to stop working. However, whether due to extreme weather, normal wear and tear, or a skipped maintenance visit, it can happen. And it's important when it does happen to recognize the signs that your geothermal system needs special care.
Of all the heating and air conditioning systems out there on the market today for homeowners, few can offer the cost benefits that a geothermal system can boast. Of course, a geothermal heating and cooling system installation is a pretty big job, requiring some level of excavation or drilling to accommodate the installation of the geothermal loop, a vital component in the system's operation. Some homeowners may have trouble seeing past the initial cost of a geothermal installation in Northern Virginia. We are here, though, to tell you that this initial investment can pay off in a big way over time.